About PBGVs
The PBGV Breed Standard ...
A breed standard is the guideline which describes the ideal characteristics, temperament and appearance of a breed and ensures that it is sound and fit for function.
Reproduced with kind permission of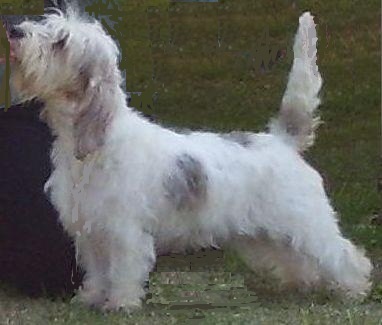 The PBGV Extended Breed Standard ...
 An Extended Breed Standard is designed to build
on the concise description of the breed given in the
official Kennel Club breed standard.
Giving extra information on each part of the standard is a valuable means of learning more about the breed and of training judges. It augments the information already available on each part of the dog and is a helpful tool in deepening understanding of what the ideal of the breed should look like.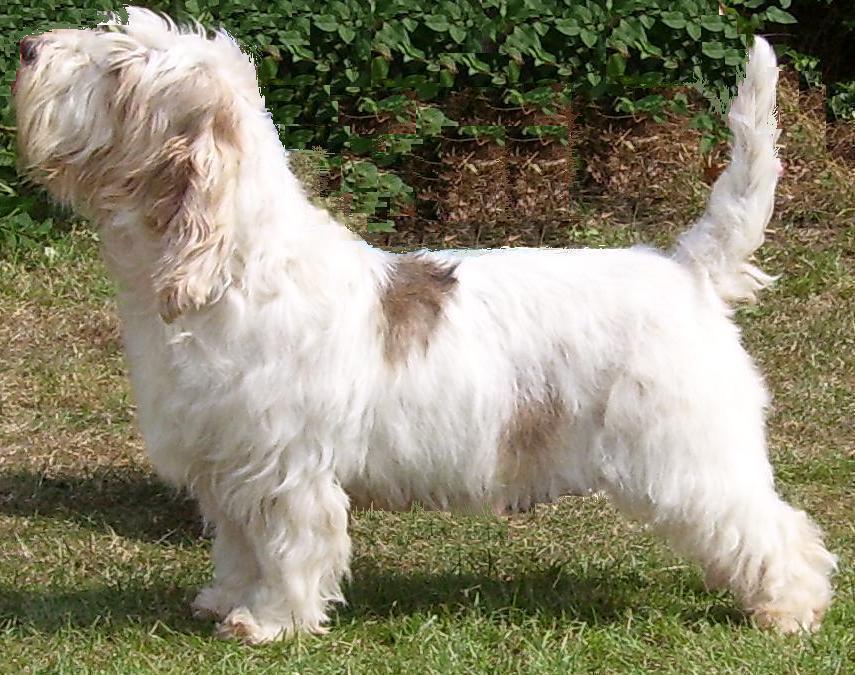 PBGV Extended Breed Standard
What is a PBGV?
It is a popular misconception that that Petit Basset Griffon Vendéen, or PBGV, is a type of Basset Hound with a longer coat. The two breed names share the word "Basset" but they have few real characteristics in common. The PBGV is far smaller and lighter boned and, although the same height, parts of the PBGV's body are shorter than those of his more familiar Basset Hound cousin.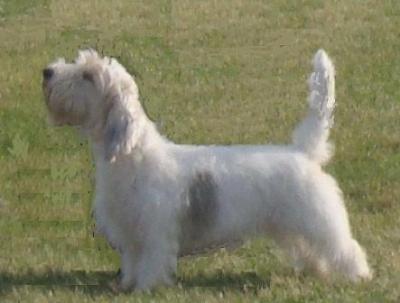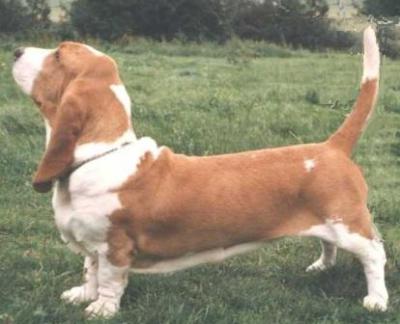 The PBGV is one of the many smaller varieties of French scenthound. His origins can be traced to the 16th century and to the Griffon Vendéen, a larger, more powerful ancestor. His name in French reveals much about him:
  Petit             -    small
  Basset         -    low to the ground
  Griffon       -    rough or wire coat
  Vendéen   -    from the Vendée region of France
Some French hound breeds evolved in different sizes to be used for different prey. They could be either full size, briquet, or basset.  For example:
 
  the Grand Griffon Vendéen

  the Briquet Griffon Vendéen

  the Basset Griffon Vendéen
The Basset Griffon Vendéen was later further sub-divided into:
Grand  Basset Griffon Vendéen  ~
the larger of the two sizes of Basset Griffon Vendéen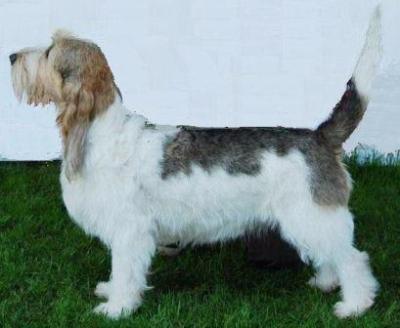 GBGV Extended Breed Standard
Petit Basset Griffon Vendéen  ~
the smaller of the two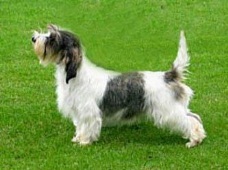 PBGV Extended Breed Standard